Leadership
Dean, Board Members and Instructors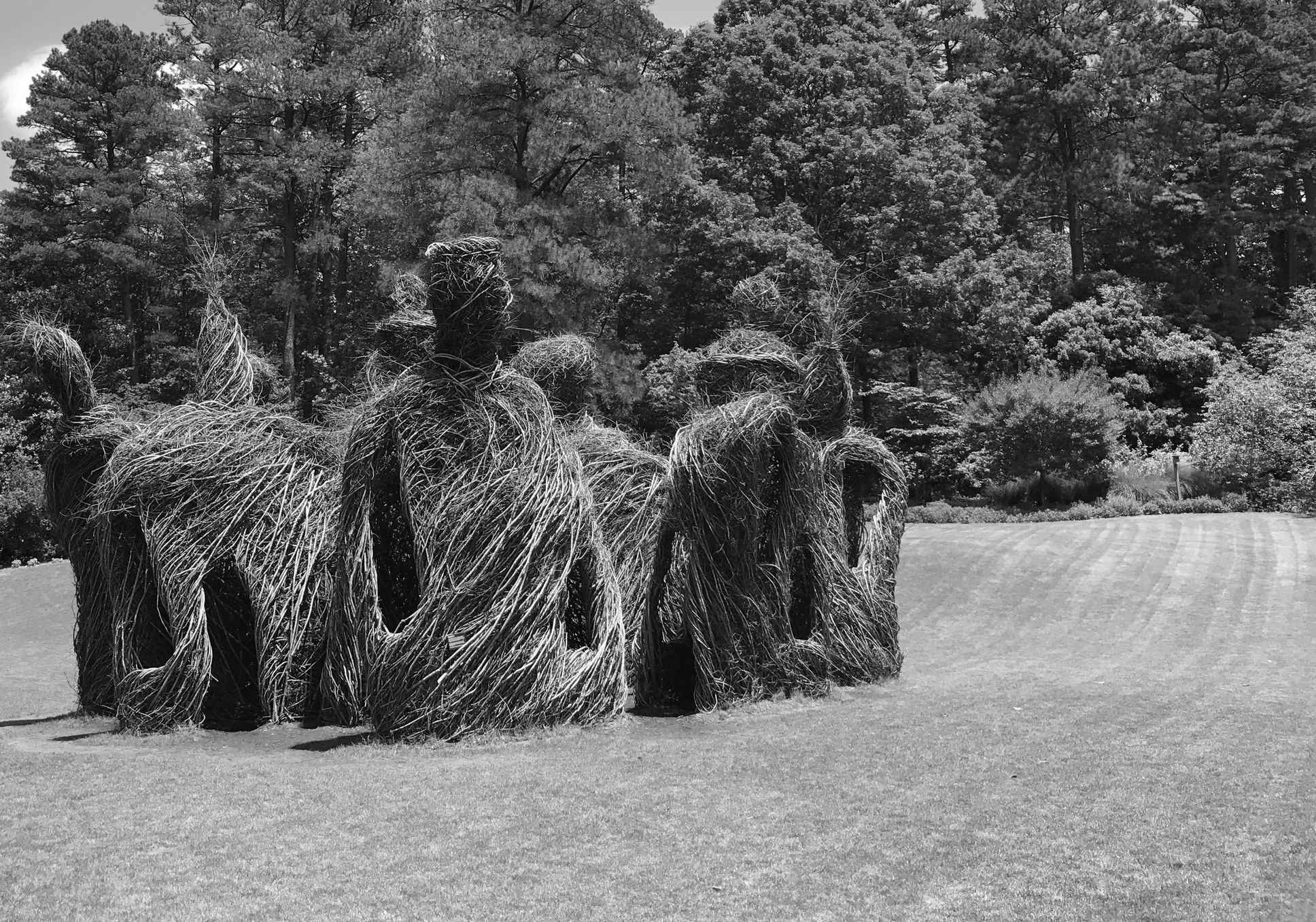 Gregory Soderberg
Academic Dean
Gregory Soderberg serves as the Academic Dean of LAMP-RDU and as Proctor the BibleMesh Institute. He holds degrees from New St. Andrews College (B.A. in Liberal Arts and Culture), University of Pretoria (M.A. in Church History), with additional studies at Reformed Theological Seminary and Trinity Theological College (Bristol, UK). He is currently a Ph.D. candidate at VU Amsterdam (Historical Theology). He has served as a church planter and coordinator of mercy ministries. He contributed to the book More Than Luther: The Reformation and the Rise of Pluralism in Europe and has authored book reviews for the Journal of the Evangelical Theological Society, and the Journal of Reformed Theology. He has taught Biblical Greek, Theology, and other Humanities courses at classical Christian schools since 2002. Originally from Arizona, he and his wife Cynthia have five amazing children are active in the Safe Families for Children movement. Gregory's passion is to train and equip leaders for ministry, while building bridges between academia and the local church. He blogs occasionally at Gregory Soderberg.com. His research and writing can be found at Academia.edu and ResearchGate.
Willie Harris
Lead Pastor - Mt. Zion Church • Cary, NC
Willie serves as the Lead Pastor of Mt. Zion Church in Cary, NC where he is responsible for preaching and teaching. Willie's primary spiritual gifts include teaching, wisdom, knowledge, and shepherding. He has been educated through personal study, reading, and training through workshops, seminars at seminaries like Shepherds Theological Seminary and Southeastern Baptist Theological Seminary, and conferences such as Advance the Church and 9Marks. His passion is to transform the lives of people by equipping them to become disciples of Jesus Christ. In addition to serving Mt. Zion, Willie works as a software engineer at IBM. Willie is married to the lovely Anita Hampton and they have three wonderful children: Isaiah, Abigail, and Gabrielle.
Zachary Kariuki
KENYAN CHRISTIAN FELLOWSHIP, RALEIGH
Pastor Zachary Kariuki is the founder of Grace International and African Missions in Charlotte, North Carolina. Originally from Kenya, he came to Christ in 1989. He served as a Christian Union Secretary and a leader in the school system. He has studied at Nairobi Pentecostal Bible College, Holmes Bible College (Greenville, South Carolina) and holds a Bachelor of Science with a Pastoral Minor. He also obtained two degrees from Erskine Theological Seminary--a Masters in Christian Education and Master in Divinity. He also studied Urban Ministry at New Life Theological Seminary. He has taught at New Life Theological Seminary and Montreat College as adjunct profession in Charlotte from 2005 to 2013. He currently serve as associate pastor at Cornerstone Renewal Church International in Raleigh.
Pastor Zach is married to Ruth and they have three children, John Brian and John Mark and Victoria Gachogu.
Geoff Bradford
CHRIST THE KING PRESBYTERIAN CHURCH, RALEIGH
Geoff Bradford currently serves as Senior Pastor at Christ the King Presbyterian Church in downtown Raleigh. Geoff is originally from Kingsport, TN. He has a BA in English from Davidson College and an MDiv from Westminster Seminary. Geoff is married to Susan, and they have 6 sons. Geoff helped plant a movement of churches in downtown Philadelphia called liberti, then moved to Raleigh in 2011 to pastor CtK.
Mark Atkinson
TRINITY PARK CHURCH, MORRISVILLE
After 25 years at Kimley-Horn, a national consulting engineering firm, Mark retired early to focus on other areas of interest: the local church, missions, community development, and reading good books. Mark currently serves as an Elder at Trinity Park Church (Morrisville) and on several church and local community boards including Dorcas Ministries (helping those in crisis get to self-sufficiency), Concentric Development (local solutions to local problems for global impact) and Mission to North America (planting new churches). Mark is always looking for suggestions for books to read — and he may even read a few. Mark is married to Helen and they have four wonderful children: Kevin, Sarah, Will, and Stephen. The youngest attends Cary High School and the older three are in college or beyond.
Phillip Walker
MT. PLEASANT WORSHIP AND OUTREACH CENTER, RALEIGH
Phillip Anthony Walker has been the Senior Pastor of Mt. Pleasant Worship & Outreach Center (MPWOC) since 1994. He is executive director and founder of Rehobeth Outreach Ministries, which acquired the Shammah Winds Apartment complex in Southeast Raleigh through a million-dollar tax credit, in conjunction with United Equities and the Social Enterprise group. He is also founder of the Tree of Life Community Development Corporation, which operates under the aegis of MPWOC. Apostle Walker served on the Comprehensive Anti-Gang Initiative Advisory Team, which combated gang violence and facilitated prisoner reentry programs in the Raleigh area.
His passion is urban ministry and revitalizing distressed communities through spiritual and economic empowerment and relational development. He has helped spearhead the Strategically Organized for Action and Results (S.O.A.R 110) initiative, which connects Jobs for Life training and recreation for gang abatement for young men and women.
He recently authored a book entitled, An Invitation to the Extraordinary: Releasing the Water-Walker Within. Before becoming the full-time shepherd, he was a staff software engineer at IBM. He accepted the call to preach the gospel in September 1977 and was ordained by the Holy Churches on the Rock Association in October 1979. He is married to Co-Pastor Vickie G. Walker, and they have two daughters – Cheri and Danaka — who serve in ministry. He also has two granddaughters, Briana and Donise.
Don Rayno
Peace Presbyterian Church
Don has served as the director for Raleigh-Area Concerts of Prayer (RACOP) for 32 years. During that time he has facilitated many City-Wide Prayer Rallies, Pastors' Prayer Summits, National Days of Prayer, and other united prayer gatherings. He has led over 200 Concerts of Prayer in the Triangle region, and works full time with RACOP. Prior to moving into full time ministry, Don worked for 17 years as a nuclear chemist in the environmental field and established two radiological testing laboratories in the Triangle area. As a hobby, he has studied band music of the 1920s and has written a 2-volume extensive biography of an early bandleader, Paul Whiteman, which were published in 2003 and 2011. He is now at work on a book on CP-1, the first nuclear reactor, built secretly at the University of Chicago during WWII. Don serves as an elder at Peace Presbyterian Church, a PCA church in Cary, NC, where he lives with his wife, Cindy.
Duane Davis
RENEWAL PRESBYTERIAN CHURCH, RALEIGH
Duane's father was an army chaplain, so he grew up moving around every few years—learning how to adapt to different situations, environments, and cultures. He attended Appalachian State University, majored in English, and taught at Millbrook High School for a number of years before being called to ministry. After serving as a pastor in Philadelphia and Asheville, he has returned to the area to plant Renewal Presbyterian Church in Northeast Raleigh. He and his wife Julie have been married for 14 years and have four children.
Matt Schoolfield
Fellowship Raleigh
Matt and his wife Kristin have lived in downtown Raleigh for 10 years now and have four wonderful daughters: Abigail, Claire, Anna, and Brooke.
Before Raleigh the Schoolfields were in Chicago where they met, married, and both completed seminary at Trinity Evangelical Divinity School. Matt is originally from Tallahassee, Florida and attended Florida State University. Kristin is from Chicago, is a licensed counselor, and currently enjoys being a stay at home mom.
In seminary God gave the Schoolfields a desire to plant a new church that proclaims and lives out the truth, beauty, and compassion of the Gospel in a strategic city with a university atmosphere. As Lead Pastor, Matt serves Fellowship Raleigh by providing overall visionary leadership, and preaching and teaching the Bible.
At LAMP Seminary RDU, pastors train future pastors. Seasoned leaders in local churches train and mentor future leaders.
Our pool of pastors and leaders includes the following:
Pastor John Musgrave - Christ Church (Clayton/Garner)

Pastor Mark Knetsch - Resurrection Life Church (Holly Springs)

Pastor John Kinyon - Redeemer Church (Southern Pines)

Pastor Gabe Sylvia - Christ Our Hope Church (Wake Forest)

Pastor Doug Domin - Peace Church (Cary)

Dr. Po-Wing Tham - Ambassadors for Christ/ East Asia School of Theology